About three months ago, my team set out to make a DIY demo of Pathwright. We just launched it! I'd like to introduce you to Examples.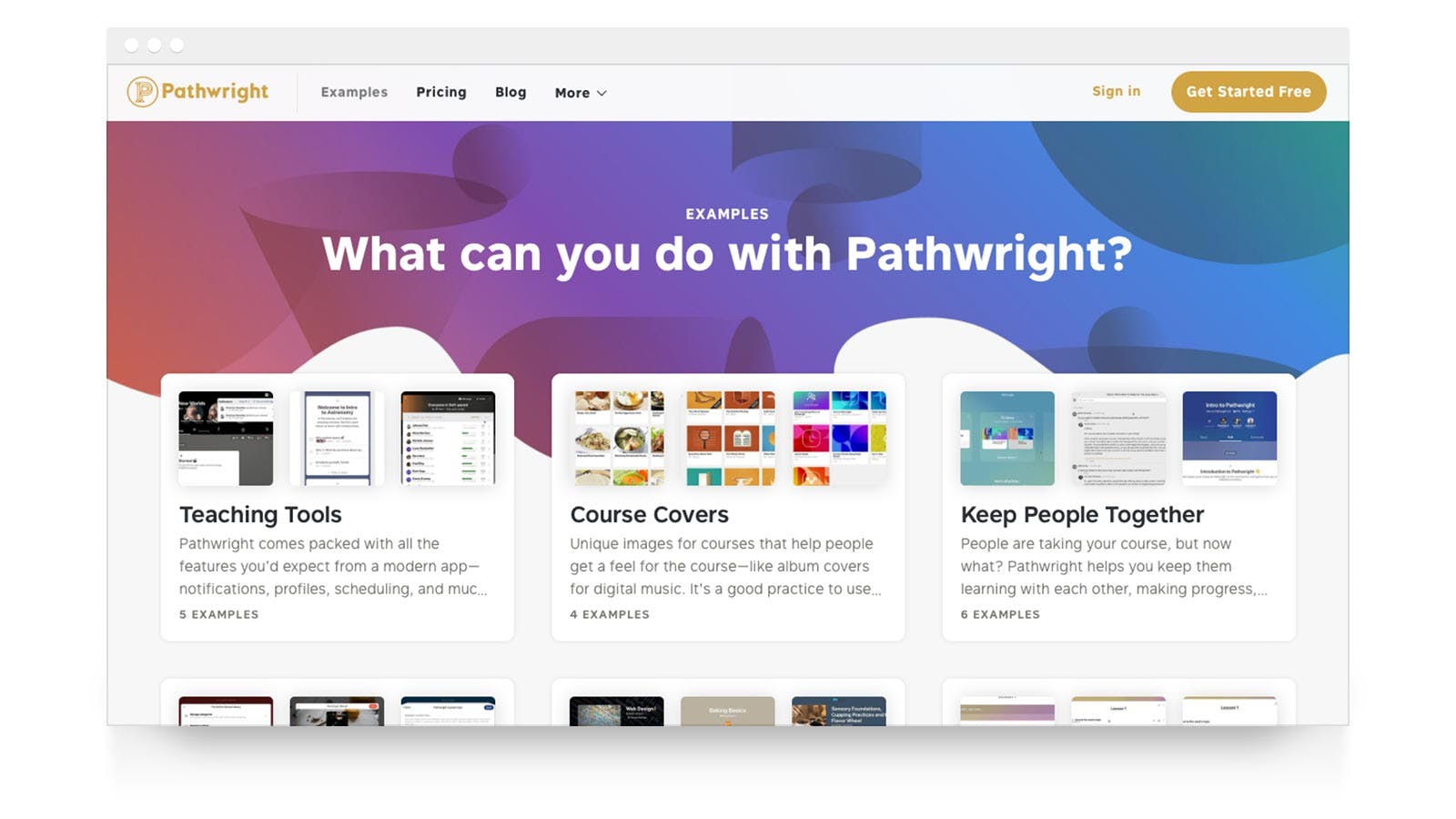 We demo Pathwright nearly every day, but the hands-on treatment isn't everyone's cup of tea. We offer courses on getting started, but it's hard to get a quick look at all the possibilities that way.
My team started building a show-and-tell demo you can quickly explore all by yourself at any time. We tried using Pinterest, but we've been down the road of using someone else's platform before. We tried to learn from Pinterest, Dribbble, and a few other great sites to build something tailored for exactly what our own customers need.
After researching with our customer support team, we launched with six groups of examples that cover the most interesting areas for getting started with Pathwright. We'll be adding many more in days to come.
Check these out and tell us what you think on Facebook or Twitter!