Early last November, we announced Blocks, a completely new way to build content inside Pathwright that's creative, beautiful, and interactive.
Since then, we've added two new interactive Blocks and several enhancements to the existing Blocks and the integrated Media Manager.
If you haven't seen them yet, it's a great time to explore! Here are three noteworthy Blocks updates we've released to all accounts.

☑️ The Tasklist Block
The Tasklist Block is an entirely new Block that allows you to create a list of tasks that learners are required to complete. For example, instead of just listing paper requirements in a syllabus, ask learners to check each step off just before they submit their paper.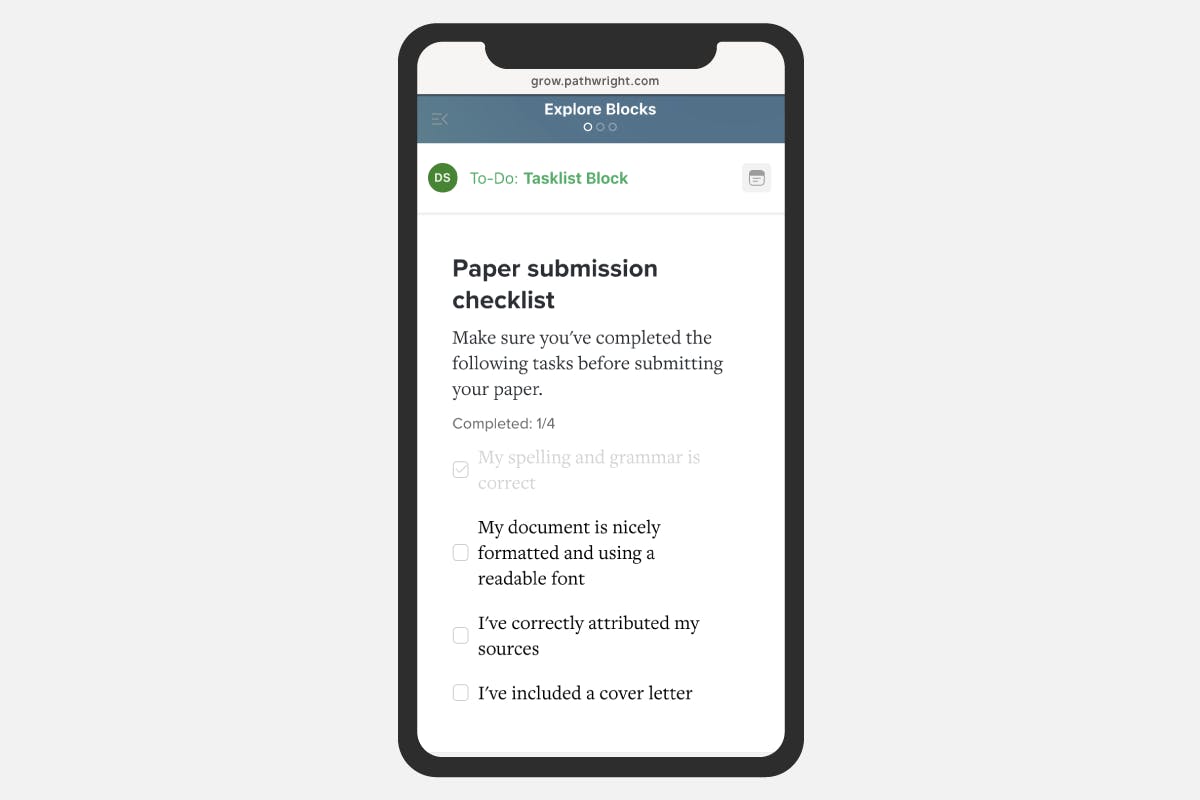 This works for any tasks that learners need to complete and track. Coaches can assign exercises, teachers can list outside readings, music instructors can assign pieces to practice, and organizations can track volunteer hours.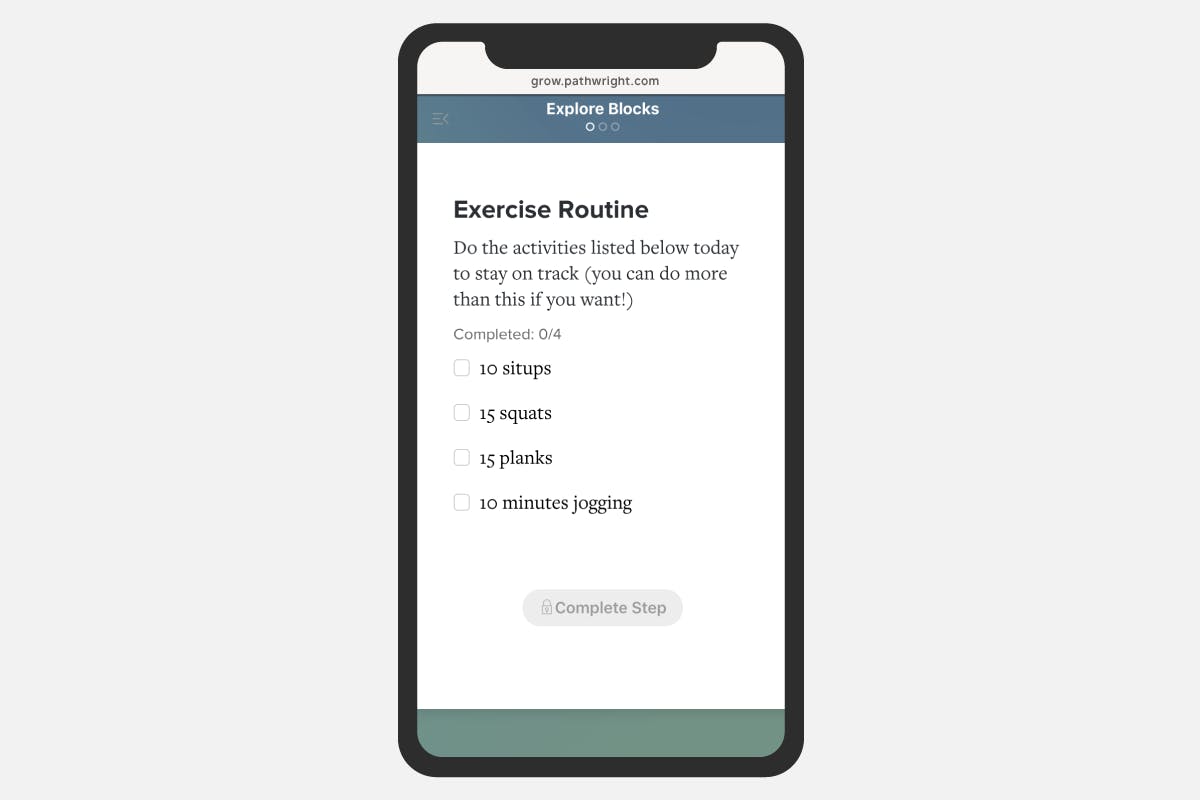 Find the Tasklist listed with the "Interactive" Blocks.

🖼 The Learner-Annotated Image Block
The Learner-Annotated Image Block allows you to upload an image, chart, or diagram for learners to label. Before, only content creators could create annotated images, but this version places the annotations in the hands of your learners. Like any other assessment, staff can review learners' responses and leave feedback or points.
Learners can drop a dot anywhere on the image and type a label. For example, a music student can label notes on an instrument, or someone studying the sciences can label a diagram of a plant, a human muscular system, or a planetary system.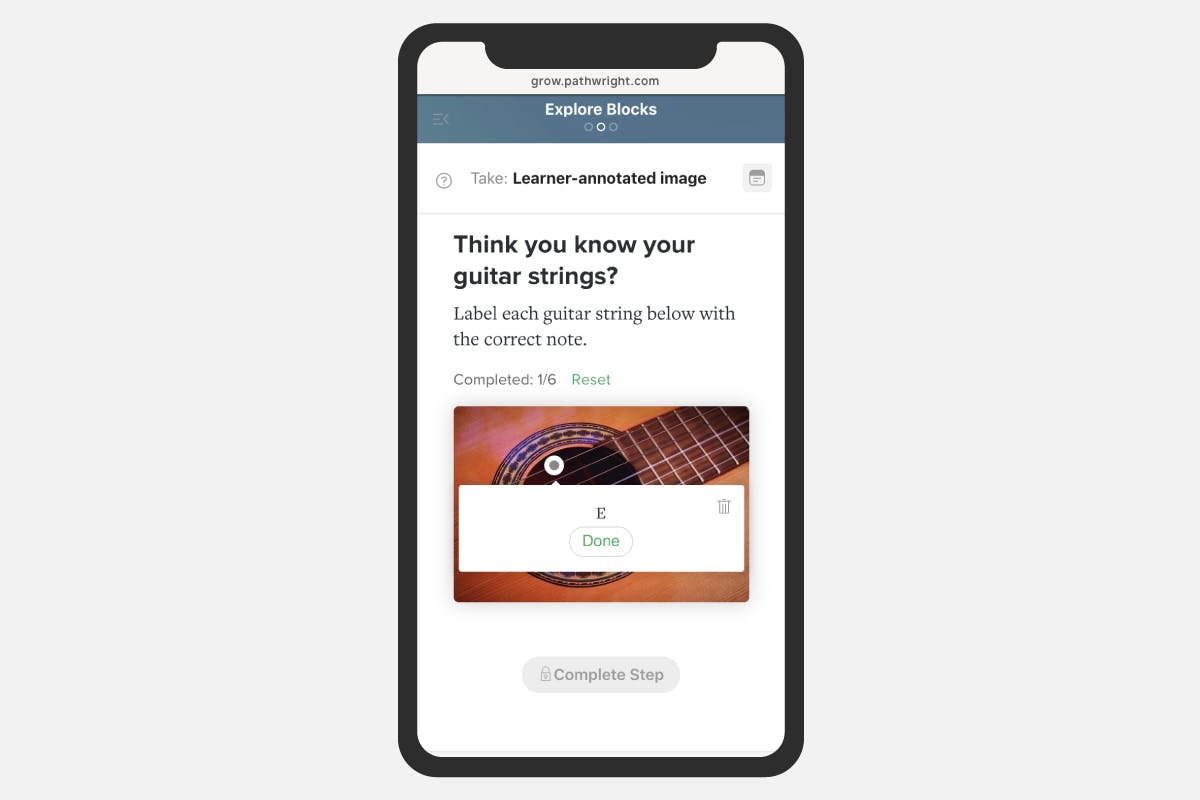 Find this Block listed with the "Assessment" Blocks.

✨ Flashcards Updates
Flashcards have been updated since the initial release to include audio files and text overlays on images. Audio will play upon hover or with a tap on the audio icon. You can either upload existing audio files or record them on the spot and upload instantly.
For example, if you're teaching a language, you can allow your learners to quickly drill their vocabulary and phrases. If your topic includes terms, introduce them with Flashcards. You can even use Flashcards to hook learners' interest in a new topic by placing a thought-provoking question on the front of a card and placing an answer on the flipside.
Flashcards have a multitude of applications. Use any combo of text, image, and audio on both sides of the card to help learners drill, self-assess, or discover new tidbits of knowledge.
You'll find Flashcards with the "Interactive" Blocks.
How would you use these Blocks to make your online courses more interactive? We'd love to see what you create!